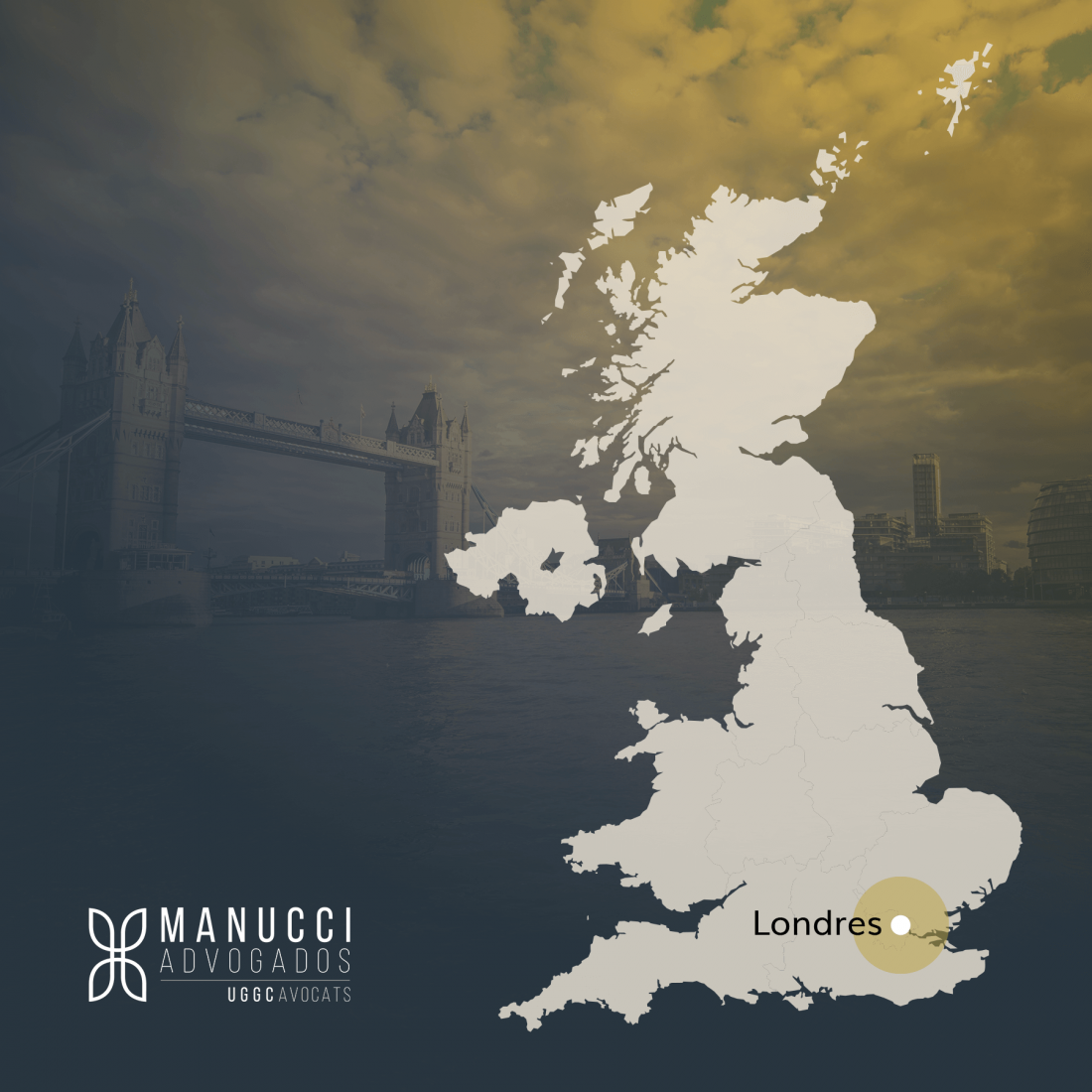 27 de November de 2019
In
News
Trowers & Hamlins and Manucci Advogados launch a new initiative to support cross border investment and trade between Brazil and UK
International law firms Trowers & Hamlins and Manucci Advogados / UGGC Avocats are pleased to announce their new initiative to fully support their clients in transactions between the UK and Brazil.
The firms, which are members of Interlaw (an elite global network of law firms) already have solid practices supporting their international clients, but have decided to work jointly in order to provide end-to-end support to companies that have operations in both jurisdictions. In September 2019 Manucci Advogados / UGGC Avocats announced the opening of their UK branch office in London, which provides in loco assistance and reinforces the level of service which can be offered to the clients of both firms.
The launch of this initiative took place on the 18th of September, with a high profile event hosted at Trowers & Hamlins' London offices to discuss cross-border investment and commercial opportunities between Brazil and the UK.  Guest speakers at the event included leading individuals from Gympass, Tramontina, Oxis Energy, Faro Energy, SalaryFits and Santander. The event, supported by Department of International Trade, Brazilian Chamber of Commerce in Great Britain and the Brazilian Embassy in London, was well attended and widely considered to be a huge success.
Manucci and Trowers are leveraging on their significant corporate practice to support clients in areas such as Infrastructure, Banking, Health, M&A, IT and others, and which already have or are exploring opportunities to establish operations in both geographies.
"UK is an international hub for innovation and tech entrepreneurs – and the Brazilian market is more and more attractive to foreign investments. There is a considerable synergy between both markets", Daniel Manucci says.
"We are seeing an increasing number of Brazilian companies exploring growth opportunities in the UK and working closely together with the team at Manucci, we are ideally placed to offer a one-stop-shop legal solution to assist them in their endeavours", commented Nick Harrisingh of Trowers & Hamlins. 
For further information please contact:
Daniel Manucci of Manucci Advogados / UGGC Avocats
Email: daniel.manucci@manucciadv.com.br
Tel: +55 31 98452- 7852
Nick Harrisingh of Trowers & Hamlins
Email: nharrisingh@trowers.com
Tel: +44 (0)20 7423 8000)
Trowers & Hamlins
Is well known for its eclectic mix of specialisations combining sector leadership in the UK and across the Middle East. We help businesses and governments change the way we live and work for the better.  We do this by providing commercial advice geared towards tackling tomorrow's challenges in industry.
We are well known for being experts in the real estate sector, and have thriving  commercial, social housing, banking and finance, private wealth, employment and care practices, in addition to specialist practices such as planning, tax, pensions, and environment. 
 We undertake work around the globe.  We have over 150 partners and approximately 830 employees. The main office is in the City of London, with three UK regional offices in Birmingham, Exeter and Manchester. Outside the UK we have more than 80 lawyers and four offices across the Middle East North Africa (MENA) region (including Abu Dhabi, Bahrain, Dubai and Oman), as well as an office in Malaysia.
For more information please contact:
Rebecca McCormick, PR Manager, Trowers & Hamlins LLP
Tel: 0207 423 8012
Email: rmccormick@trowers.com