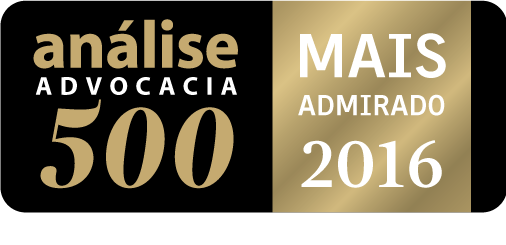 29 de March de 2017
In
News
Manucci Advogados is one of the most admired Brazilian Firms
The 11th edition of "Analise Advocaica 500", a representative publication that acknowledges the most respected and relevant Brazilian Firms annually, nominated Manucci Advogados in its list of the most admired.
Guilherme Poggiali, Partner of the firm, was also acknowledged as one of the most admired attorneys, due to his outstanding performance.
The "Most Admired" list is an outcome of a research carried by Análise Editorial (from the Brazilian leading publisher, "Editora Abril"), that enquires the heads of legal departments of the 1.800 largest companies in Brazil.
We, at Manucci Advogados, are glad to receive this acknowledgement, and we will keep working hard to make it up to the next ones.